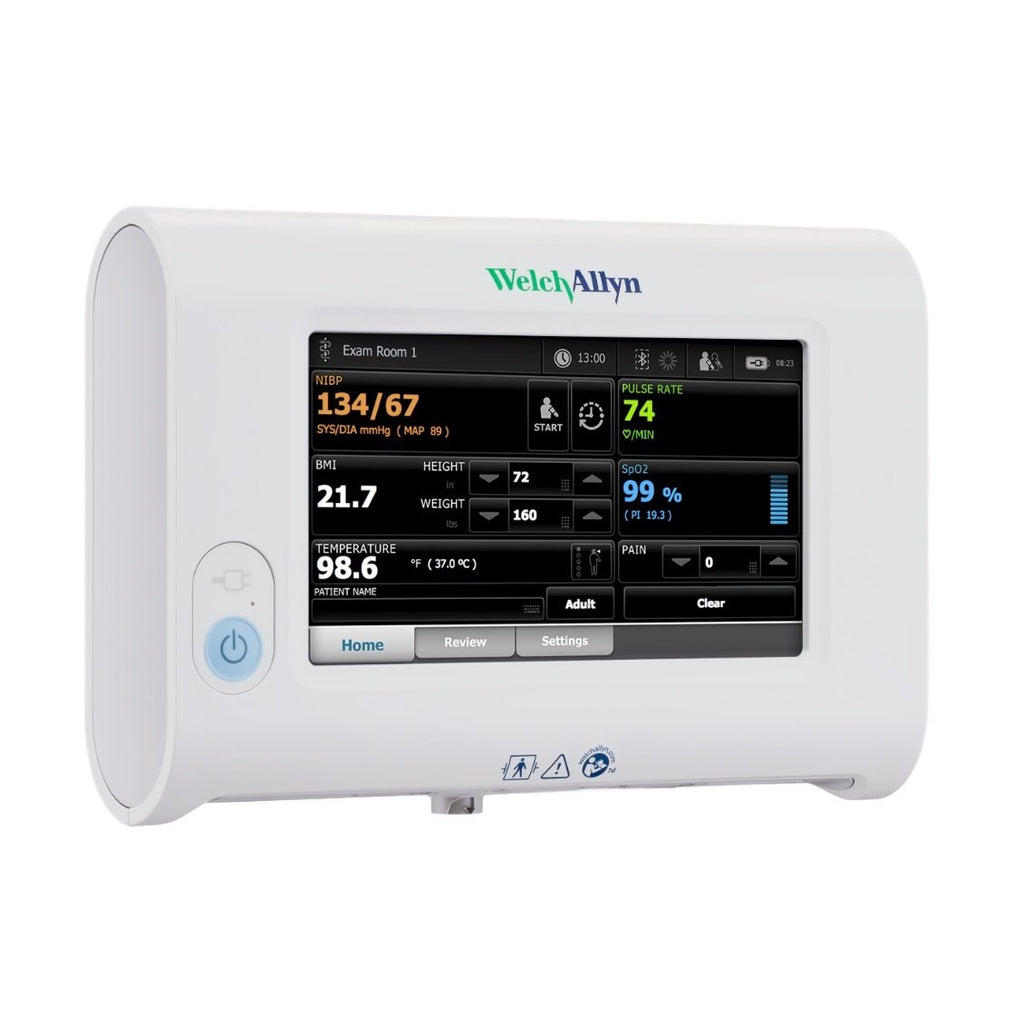 The Connex Spot Monitor features an easy-to-use, vivid touchscreen display and provides accurate vital signs measurement including blood pressure averaging, spot checking, interval monitoring and custom scoring across patient populations. The device connects wirelessly to your EMR and sends vitals to the patient chart from the point of care to help improve efficiency. Ships standard with one Adult and one Large Adult cuff.

Features:
• SureBP® technology can provide BP in only 15 seconds
• Nonin SpO2 technology
• Connex Scoring App calculator for custom protocols (e.g., NEWS, MEWS)
• BP averaging to help ensure accurate hypertension diagnosis
• Supports resident list workflows for long-term care settings
• Partnerships with more than 90 leading EMRs including Epic® and Cerner®
• Add to integrated wall system for complete patient exam workflow
• Scale connectivity to Detecto, Health o meter® and SECA scales
• Mobile stand option includes work surface with integrated battery for extended usage

In order to use and charge the device, a mobile stand, desk or wall mount must be purchased.
Translation missing: en.general.search.loading