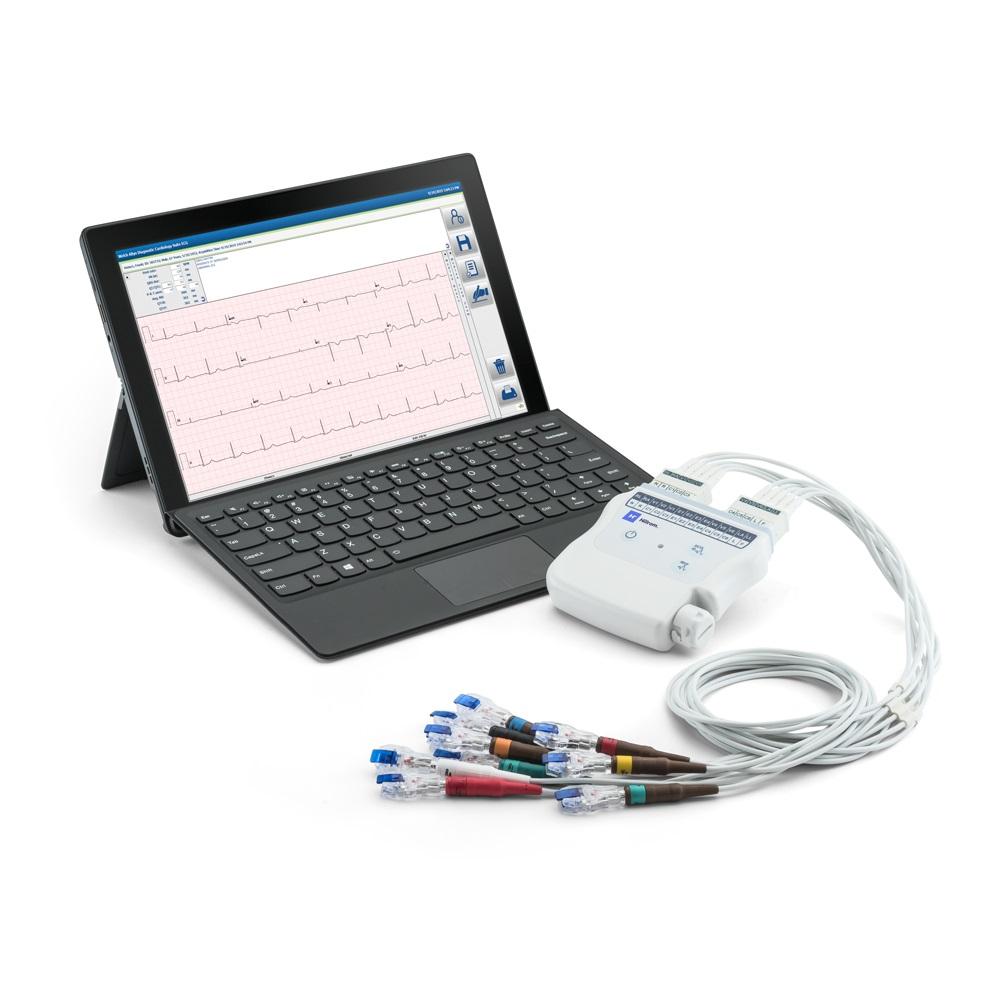 The Welch Allyn Diagnostic Cardiology Suite is designed to make diagnostic ECG examinations simple.

Features:
• Simplify workflows and perform ECG and spirometry tests with one device
• Reduce manual data entry with a single point of connection to the EMR
• Flexibility to use as a standalone ECG or spirometer, or both devices together
• Securely control user logins, assign user roles and access audit trails
• Reduce complexity and minimize the challenges supporting two separate devices
• Wireless Aquisition Module

SIMPLE
An intuitive user interface can help you streamline clinical
workflows by launching directly from your EMR and saving
an ECG in as few as two clicks. Choose the best connectivity
option for your organization, from a simple PDF drop to a
DICOM® or HL7® integration.

SECURE
Protect your patients and their data by assigning user roles,
accessing audit trails and controlling user logins with
Active Directory.

ACCURATE
"Best 10" technology can capture ECG data with the
least amount of noise to help reduce the need for repeat
tests. Plus, our solution complies with ACC, AHA and HRS
recommendations for adult and pediatric ECG acquisition.
Customer Reviews
Write a Review
Ask a Question
Translation missing: en.general.search.loading